Coaching Bio

Gregg is Passionate about helping people Achieve Their Physical Goals!
Helping people to return to sport from injury and take their performance to new levels.
Simplifying the complicated to help people develop physical and mental resilience.
Sports Experience from many different aspects gives Gregg a unique perspective into the depth of planning required to achieve.
Extensive experience in sport from different aspects of sport
Personal Sport: National Champion/Records in Swimming.
Physio: International and domestic with Australian Teams
Athletics Australia Paralympic Program (Abled Bodied Domestic Program)
Australian Swimming (Altitude Camp and OWS program and World Cup (Hong Kong)
Qld Tri- Team (New Plymouth New Zealand)
Coaching: Elite Swimming and Tri Club and online programming for Performance and Rehabilitaiton
Our  Training Plans available through Training Peaks
https://trainingpeaks.com/coach/activelivingphysio
From 5km to Ultraman (We can help you)
Click Link Below to tell us your goals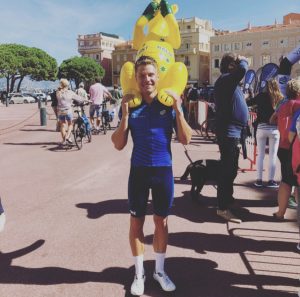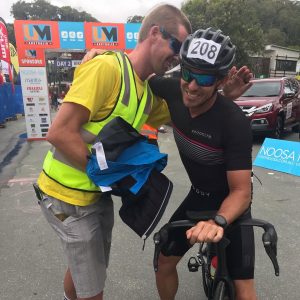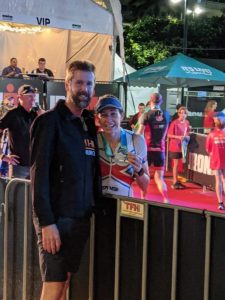 Experience and Professional experience:
Gregg's extensive experience in elite sport, university studies, sporting teams and Australian Team Coverage ensures that your sports health needs are in the best possible hands to get back to doing what you love to do.
Helping people and athletes from bed ridden to Ultraman!
-Working with people to decipher the complexities of injury, Establish a plan and moving towards their big personal goals!
Formal Qualifications
Doctor of Physiotherapy
Bachelor of Exercise Science
Physio Practice Owner/Director
Physio – International and Domestic Travel with Australian Swimming, Athletics Australia, Tri Qld
Accredited Triathlon Coach
Have a strong desire to use my personal and professional experience to help people overcome injury & achieve their physical goals.
Coaching:
Elite Swim Coaching – through university studies,
Triathlon Coaching (Team Trex Triathlon, Personal 1-1 Swim coaching)
Multiple Kona Ironman World Champs Qualifiers
Multiple 70.3 World Champs Qualifiers
Multiple Work Triathlon Champs Qualifiers
Physio/Professional:
Run a MSK private practice on gold coast.
International (World Championships 2017- onwards) and Domestic travel Athletics Australia – Para and Abled Bodied Teams , Australian Swim Team (Altitude Camps and Open water World Cup)
Performance Support Manger Oceania Championships (Athletics Australia)
Personal Achievements:
National Champion/records in Swimming,
State Sprint Triathlon Champ in 30's.
Cycling Time Trial Lover
70.3 Finisher x2 (4:30 Port Mac 70.3)
Father to Beautiful Son George and thanks to my Amazing Partner Clare 🙂